Night shift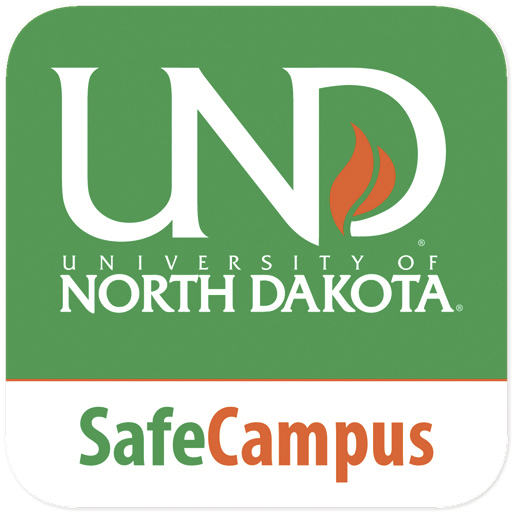 It's 7 o'clock on a Saturday night. While everyone is primping for coming parties, fraternity events and general ridiculousness, Sergeant Daniel Weigel is getting ready for the night patrol. Going into it, there is limitless possibility. Every night has something different to bring.
"Last night was pretty quiet because of the rain, but I bet it'll be a little busier tonight," Weigel said.
Since Weigel has seniority, he oversees other officers and gets to patrol during a quieter time. The other officers run around the city, responding to most of the calls. If they need help, he comes in to assist them.
In our brief time with Weigel, from about 8 p.m. to 11:30 p.m., there were only six incidents that he responded to in some capacity. It was quiet time for us, but there was plenty of time to hear his side of things. There is a certain peace that comes with cruising around Grand Forks at night.
A night patrol starts off at the police station, where all the guys gather around to receive their briefing. They discuss any events that might be going on that night and any problems from the day shift. They talk about continuous problems and anything they need to work on from last week. Most of the challenge in police work is the flow of information.
Each officer then gets their squad car ready. They need all their equipment; it's important to make sure the car has enough gas, and of course, the sirens need to be in working order. There are two or three officers assigned to a car, so the level of preparation can be different each night.
At the beginning of the patrol, Weigel drives out onto University Avenue. He looks around the street, glancing at the sidewalks and watching the cars in front and passing by. Occasionally he runs the registration of a car in front of him, making sure people are keeping up to date.
"I like to patrol around, obviously hitting campus," Weigel said. "Sometimes we'll get out of the car and do some walking patrol when it's nice outside. Often, we will go inside some of the aviation and the athletic buildings to make sure no one is messing around inside. Don't want all that expensive research stuff broken!"
Most of the night is spent driving up and down University Avenue. We patrol the side streets that lead to the Ralph Engelstad Arena, the road behind the engineering buildings and the big quad.
Weigel has been working here since 2011, after working for Walsh County, North Dakota. He grew up in Grand Forks, which is what brought him back.
"Well, we don't do it for the money," Weigel said. "I do it because I can have an impact on someone. When I worked for the county, I interacted with people set in their ways. But the students on a college campus, most of them are just trying to have a good time. When I pull them over or fine them, I can send them on the right path."
Sometimes, Weigel said, they will just get out and talk to people. He'll chat with some students, ask them how they're doing. One time he caught someone playing Pokémon Go, sitting outside of Gamble in their car. He asked the guy if he had caught anything good.
"I didn't know what the hell he was talking about," Weigel said, laughing. 
Many times, the officers can be seen chatting with people having a bonfire. They'll even come in for some lunch at Wilkerson, sit with students and have a good time.
"Our ultimate goal is for everyone to be able to come up and say, 'Hey, Danny, how's it going?' We want to be your resource. We want you to be able to talk to us."
We allowed some time for some shout outs, if he chose to give some.
"Follow us on social media! But seriously, that's a huge part of how we communicate with the community. It's a fun way to show how our job is just as human as any other."
Another way that UPD stays connected with the campus community is through an app called "Circle of 6." In it, users can select six friends that are emergency contacts. If a student feels uncomfortable, they can turn the app on. UPD can then see where they are. Whenever danger is felt, they can press a button to call either their friends or the police to their location.
"Circle of 6 is great because it gets us that necessary information. We want to make everyone feel safe. Many students, especially young women, can get nervous. We need to know where they are so we can keep them safe."
Later, we drive out to the Ralph Engelstad Arena where he explains that they will sometimes check the doors to make sure they're locked. They will do the same to many local businesses too. Part of it is security; part of it is getting out of the car to stretch his legs.
At one point, we drove to the airport. It's just another place that needs to be surveyed. While most places like this don't have trouble going on, it is a part of due diligence.
Sometimes things can get a bit scary. Weigel explained that the opioid issues lately and in the past are concerning. People throw away their lives on those kinds of substances, and that is often where the danger comes for the UPD.
"Substance abuse, be it alcohol or other drugs, is when our job can get scary. People do insane things to get drugs, and then even crazier things when they're on them."
Car crashes can be grim, and events like the active shooter at Walmart will never leave Weigel. How could they? But he sticks with the job.
"I got offered a job at the Sheriff's office. But I turned them down," Weigel said. "I love working with college students."
Even though his shift ends at 7 a.m. the next day, it is still worth it. He enjoys patrol overall. He manages a busy life between patrol and his other work on the city council, representing Ward 1. He also has a four-year-old son and a wife at home. He doesn't work every day, so he gets time for his family too.
"After my night patrol is over, I'll come home and get my son ready for school. I get my time with him, then I send him off. I sleep while he's at school. Then I spend my evenings with family. I am very fortunate and I enjoy what I do."
Cameron Cloyd is a staff writer for Dakota Student. He can be reached at [email protected]