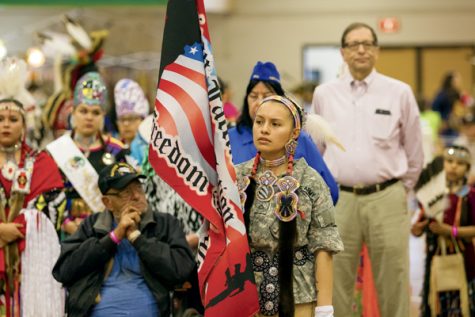 Ben Godfrey, Staff Writer

April 25, 2017

Filed under Ben Godfrey, Features, Showcase
The 47th Annual Time Out Wacipi was held this last weekend at the Hyslop Center. What will surely be one of the biggest (if not the biggest) cultural celebrations of the year at UND, the powwow brought hundreds of people from different tribes across the nation to join together in a colorful, rhythmic festiv...
Michael Schwartz and Sashay Schettler

February 28, 2017

Filed under Opinion
How about a Powwow as a step toward inclusiveness? What does inclusiveness mean to you? Perhaps it is being accepted and respected regardless of culture or beliefs. However you visualize inclusiveness you can probably think back to a time when you felt included and the happiness associated with it....