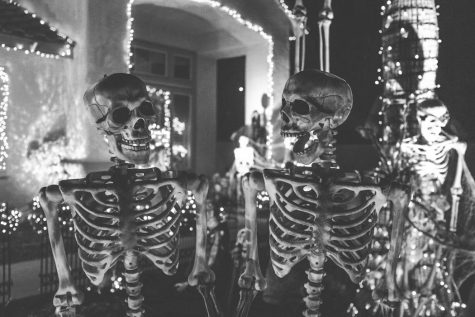 Maddie Deshler, Staff Writer

October 29, 2019
The minute October arrives, Halloween vibes fill the autumn air. October becomes the month of eeriness and fear. Skeletons hang from people's windows and doors, their bones clattering together in the wind during the late hours of the night. Incandescent outdoor lights are replaced by orange, purple ...
Aimee Coons, Staff Writer

October 22, 2017
Halloween has always been a fun time of the year. It's a time to watch scary movies with your friends, dress up in elaborate costumes, eat excessive amounts of candy without feeling bad about yourself…but it can also be a time of true horror. Unfortunately, Halloween is a time of year crime rate tends to s...