Jacob Notermann, Staff Writer

November 5, 2017
After having last week off from their regular meeting, the UND Student Senate will be returning with a high productivity rate. However, it's not the senators being productive. Since August, six of the seven bills and five of the seven resolutions proposed by the Student Senate have been authore...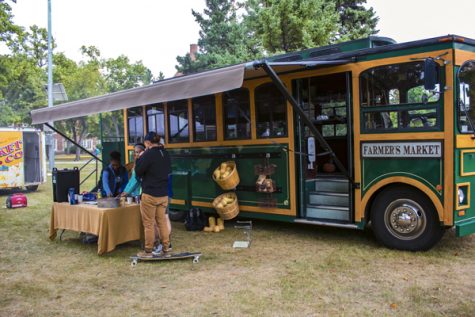 Devon Abler, Staff Writer

September 19, 2017
There was an unusual sight on campus last Thursday in the quad outside of the Chester Fritz Library. The smell of kettle corn wafted through the air and lines of students wove in and out of a trolley that was parked on the lawn. The Mobile Farmer's Market visited the university campus for the first tim...