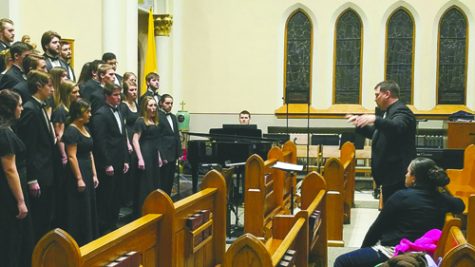 Jacob Notermann, Staff Writer
February 28, 2017
Filed under Features, jacob notermann, Showcase
The UND Concert Choir sang to fans at St. Mary's Catholic Church on Thursday night. Just as the sun fell out of the sky, about 100 people gathered at St. Mary's to witness the young talent in the city. The choir wasted no time grabbing the audience's attention by marching two by two down the main aisle...