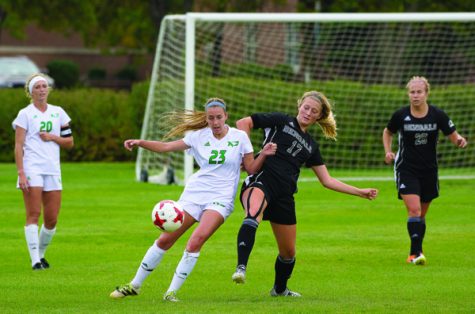 Luke Askew, Sports Writer

October 9, 2018
The University of North Dakota Women's soccer team had their historic run slowed down on Sunday afternoon when they met up with in-state rival North Dakota State University. Prior to meeting up with the Bison in East Grand Forks, UND was 8-2-1 overall and 2-0-0 in conference play. They got off to th...
Allyson Bento, Sports Editor

March 7, 2017
Big Sky Champions Men's basketball grasped their Big Sky Championship title on Saturday against Portland State after 82-73 final. The game also honored the graduating seniors: Corey Baldwin, Thomas Blake, Devon Pekas and Quinton Hooker. With the win the squad now sits in the first seed of Big Sk...