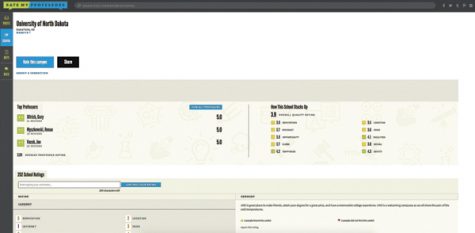 Aimee Coons, Staff Writer

November 5, 2017
The fall semester is coming quickly to a close and registration for spring semester is here. As students gear up to register for the next semester, discussion begins with opinions on professors. For many students the general consensus on professors will dictate whether or not they will be registering...
Sean Cleary, Copy Editor

December 2, 2016
UND has transitioned to another method of evaluating professor performance known as the Student Evaluation of Learning and Feedback for Instructors. SELFI will be replacing the USAT form, which was previously used to measure student performance at UND, although both will still be used this fall. Unlike...