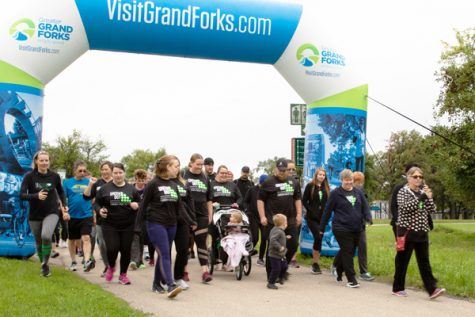 Cortnie Cottrell, Arts & Community Writer

September 10, 2019
As the last participant in the first annual Green Dot Trot 3K community fun run/walk crossed the finish line on September 7, the Green Dot project celebrated its success. Spreading awareness about violence and providing tools in preventing it is exactly what success to the Green Dot project looks...
Madison Overby, Sports Editor

September 10, 2019
Senior cross country and track captain Hannah Oscarson has been running competitively since fourth grade. She competed for three years in the Park and Recreation track club before making the varsity cross country squad in the fall of her seventh-grade year. "I think right away I just ran...