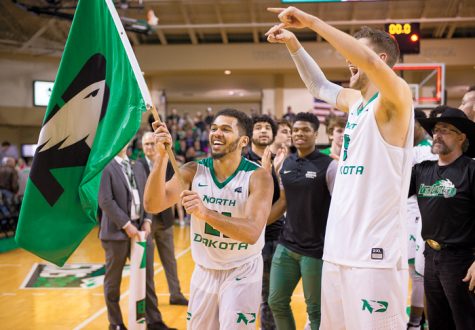 Jake Andersen, Staff Writer

March 10, 2017
UND senior guard Quinton Hooker could not control the large grin on his face as he walked off the court for the last time at Betty Engelstad Arena. Leading the team with 29 points, Hooker and the UND men's basketball team capped off the final game of the regular season with an 82-73 win over Po...
Allyson Bento, Sports Editor

January 24, 2017
UND's Big Sky future is looking promising. After volleyball and football became champions in their most recent seasons, it looks as though the basketball programs could be on the same path. Both squads were in action Thursday and Saturday facing Weber State and Idaho State — two of Big Sky's to...