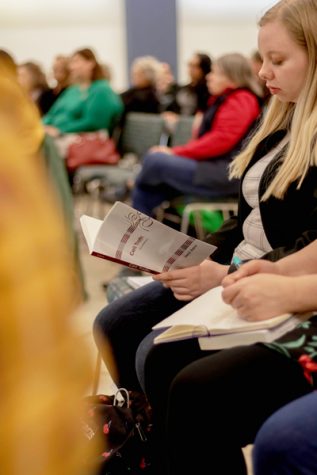 Noah Sell, Arts & Community Writer

March 26, 2019
This week saw the 50th Annual UND Writers Conference, a three-day event featuring panels and public readings by six talented writers of all different backgrounds. One such writer who was hosted by the event was a North Dakota local, Heid Erdrich. Erdrich is well-known for her published coll...
Ana Chisholm, Arts & Community

February 26, 2019
On Tuesday, Feb. 5th, as part of the Perspective Speaker Series, the University of North Dakota brought Pages Matam to campus to conduct a creative writing and performance workshop as well as a performance later in the evening. Pages Matam is a national and two-time regional poetry slam cham...