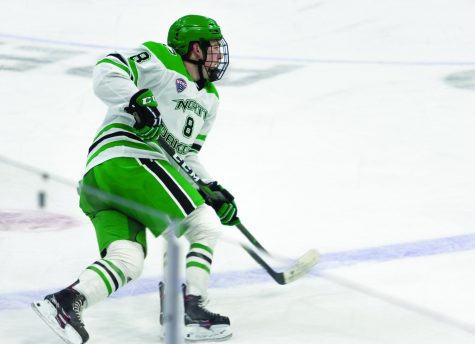 James DeArman, Sports Writer

March 3, 2020
This weekend the University of North Dakota wrapped up their 18th regular-season conference championship in a Saturday night overtime thriller against number 17 Western Michigan. The University's third NCHC championship in the last seven years. Heading into the weekend, UND needed a sweep...
James DeArman, Sports Writer

February 25, 2020
Entering Friday nights game at the Herb Brooks National Hockey Center in St. Cloud UND had the chance to leave the weekend holding the Penrose Cup. The award given to the regular season champions of the NCHC conference has resided at the Herb Brooks center the last two seasons and UND had the chance ...