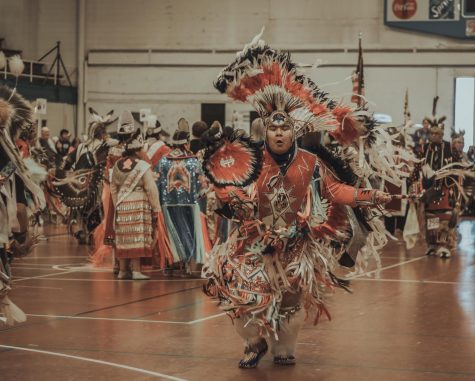 Noah Sell, Arts & Community Writer

April 16, 2019
Powerful drums and even more powerful energy filled the Hyslop on Saturday with the arrival of the 49th Annual Wacipi Powwow. Attendants and participants alike were treated with a day full of music, dances, art vendors and food. Dr. Linda Neuerburg is the assistant director of Student Diversi...
Tyson Jeannette and Michael Hendrickson

January 27, 2017
Broken Treaties 'This land is your land…' but we will take it from you and leave you with a trail of tears… As we continue with our truth series we take a brief look here at how treaties were used to take the lands of the indigenous people. The official history site of the United States...