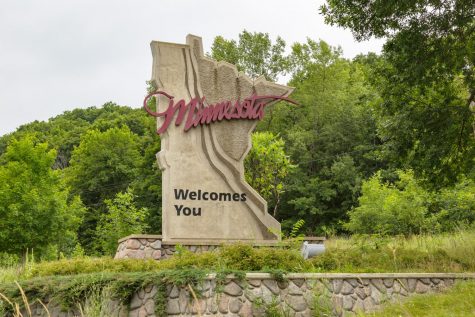 Megan Vogt, Opinion Editor

February 3, 2020
Minnesota Nice is very much alive and vibrant. We Minnesotans come from backgrounds of knowing that hard work does indeed pay off. For years growing up, we would often times find ways to work hard to gain some sort of reward. If there was not a reward, then we were working hard because our moms were gett...
Cortnie Cottrell, News Writer

December 10, 2019
Over Thanksgiving break, a snowstorm hit North Dakota that forced portions of Interstate 94 and Interstate 29 to be closed. The North Dakota Highway Patrol said they had helped at least 50 stranded vehicles. Eight inches of the snowstorm fell on Grand Forks. This left a lot of work for the city of Grand For...