Travis Anderson, Arts & Community Writer

March 4, 2020
Pop music seems to get a bad rep in popular culture. Pop music's reputation is even a plot point in the 2018 remake of A Star is Born. In this film, Lady Gaga's character transitions from making country music to making pop music and is accused of producing less genuine art. Pop music's bad reputation...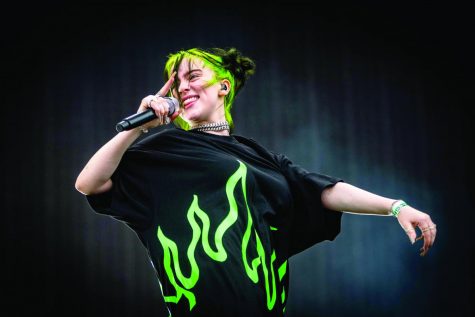 Megan Vogt, Opinion Editor

February 25, 2020
The 62nd Annual Grammy Awards took place at the Staples Center in Los Angeles, California. There were many winners of these esteemed awards, however, someone who took home the most trophies is Billie Eilish. Said awards were "Record of the Year," "Album of the Year," "Song of the Year," "Best...