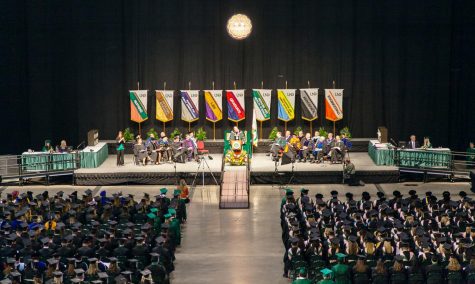 Megan Vogt, Opinion Editor

September 10, 2019
Every time you google a college of any sort, they have a "graduation rate" column under a few statistics. According to FAFSA, this rate is determined by the percentage of students who complete their degree in at least 150% of the time that the university deems. For example; UND has a graduation r...
Jill Morton, Columnist

April 22, 2018
Graduation is just three short weeks away. For seniors, the end of their time at UND is coming with with either dread or delight. Once you graduate, it's time to go out into the real world where "adulting" begins. Let's be honest, the real world is kind of scary. No more leaching off your...