Jake Andersen, Staff Writer

March 24, 2017
In a season full of ups and downs, the Fighting Hawks are heading to their 32nd NCAA tournament behind strong play down the stretch resulting in a 4-3 NCHC championship loss to Minnesota-Duluth last Saturday. While ending on a losing note, the Fighting Hawks (21-15-3, NCHC 11-12-1) boosted their ranking...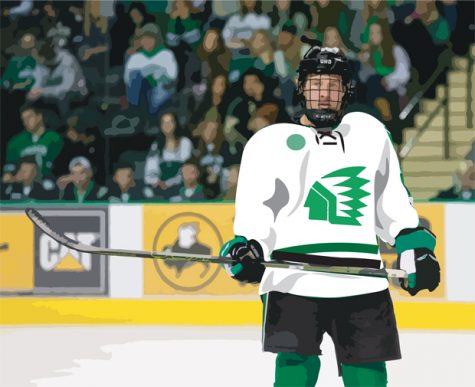 Jake Andersen, Staff Writer

February 24, 2017
It's no mystery the UND Fighting Hawks men's hockey team is in the midst of a season of adversity. After being swept by Western Michigan last weekend, the Hawks have lost seven out of their last 10 games and sit fifth in the NCHC standings with a 15-13-3 record, including 8-11-1-1 in the conference. With...