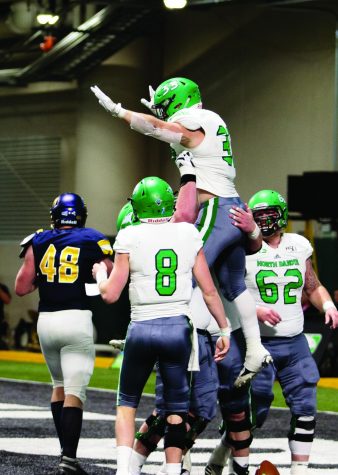 James DeArman, Sports Writer

November 26, 2019
With a playoff berth on the line,  UND hosted the Southern Utah Thunderbirds in a game where they not only had to win, but a win in a fashion that would attract the attention of the FCS playoff committee. With the season on the line the Hawks showed up by putting the game out of reach with an outst...
James DeArman, Sports Writer

November 19, 2019
After a heartbreaking defeat at the hands of number three Weber State last weekend the University of North Dakota Fighting Hawks football team return home for their last two games of the season. The Hawks are now faced with the interesting task of not just winning their last two games, but winning in ...