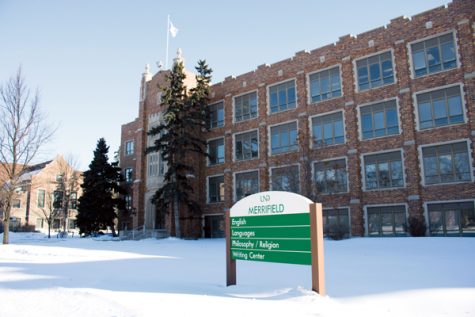 Andre Marquis Washington, News Writer

February 11, 2018
Contrary to popular belief, the most spoken language in the world is Chinese, followed by Spanish and bringing home the bronze is English. Considering the facts, in addition to modern trends of globalization and internationalization, some may wonder why there isn't more academic attention prescribed...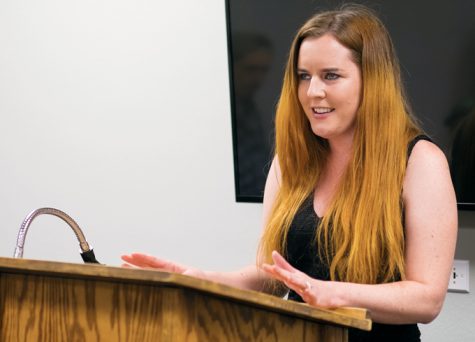 Haley Olson, Staff Writer

November 22, 2016
English grad students share creative writing at Graduate Reading Series Brittney Christy and Robin Du Pont, both graduate students in the English department, presented "The Graduate Reading Series" on Nov. 17, 2016 at the Memorial Union in the medora room. Christy and Du Pont presented creati...