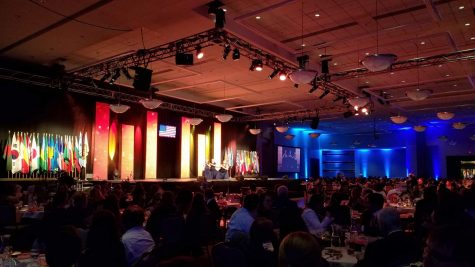 Staff, Arts & Community Writer

March 10, 2020
Last Saturday, I had a chance to visit the 58th Annual Feast of Nations 2020 which took place in the Alerus Center. Since 1961 UND has a tradition to celebrate different cultures, communities, and diversity by organizing this event. Each year the Feast of Nations brings together some of the most ...
Brianna Mayhair, News Writer

November 19, 2019
If you are looking to learn about different cultures, November is full of cultural and international activities! The Filipino American Student Organization held their Filipino Culture Night in the Chester Fritz Auditorium at the University of North Dakota on Nov. 12. Attendees were able to experience a slice...