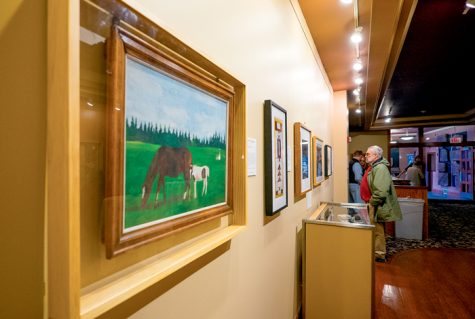 Ben Godfrey, Staff Writer
March 3, 2017
Filed under Ben Godfrey, Features, Showcase
UND Art Collections began an exhibition this past Tuesday, Feb. 28, at the Empire Arts Center. The exhibition is titled, "The Creative Impulse: Artists from North Dakota and the Broader Region." It will run from Feb. 28 to April 12, 2017. The show features historical and contemporary works by artist...