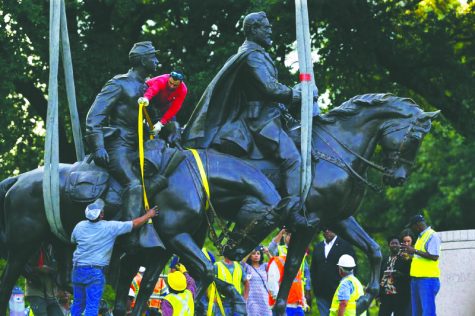 Nick Sallen, Staff Writer

September 27, 2017
The Civil War wasn't merely about slavery, but preserving the United States as a country. The idea and possibility of taking confederate statues down was never a problem before. But why has it become an issue now? Why do people all of a sudden have a problem with history? What happened, happened....
Dave Owen, Staff Writer

April 11, 2017
As many of you have heard, President Trump has decided it is now appropriate to launch missiles at Bashar al-Assad's Syrian forces, yet another intervention by the United States in what is best categorized as a brutal civil war, and as a result we need to talk about Syria. The forces of al-Assad repre...