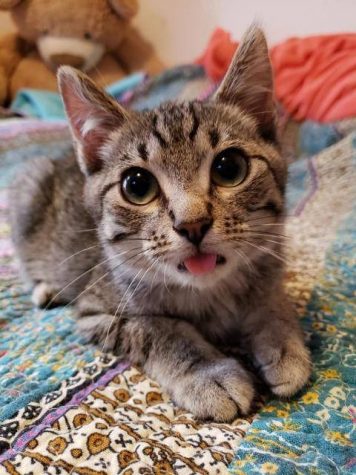 Cortnie Cottrell, News Writer

September 17, 2019
With over 2,400 pets coming through Circle of Friends last year and even more this year already, the Grand Forks Humane Society is anxiously looking forward to their new renovations and facility updates. Circle of Friends will soon be anticipating a new cat room with family-friendly furniture. Wi...
Allyson Bento, Editor-in-Chief

February 15, 2019
Christmas, Birthdays and even Valentine's Day are great holidays to bring home a new family member with four legs and soft fur, but you don't have to wait for a special holiday to bring a new pet into your life. At Circle of Friends Humane Society there are dogs, cats and even rabbits looking for...