Jake Andersen, Staff Writer

May 5, 2017
"We are therefore Christ's ambassadors, as though God were making His appeal through us. We implore you on Christ's behalf, be reconciled to God,"- 2 Corinthians 5:20. In Greek, "chi" is C and "alpha" is A, representing the first letters of Christ ambassador. Hence, the Christian ministry,...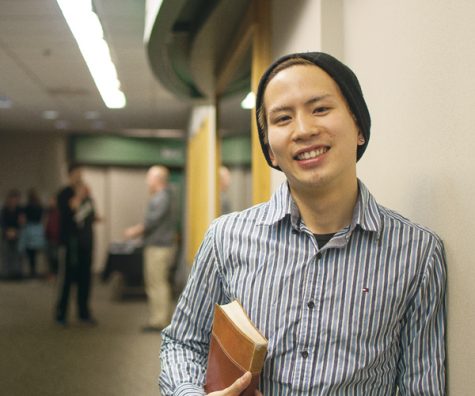 Jake Andersen, Staff Writer

March 28, 2017
"Anyone who belongs to Christ has become a new person. The old life is gone; a new life has begun." -2 Corinthians 5:17 Tatsuya Koyama did not expect to learn this verse. In fact, he had never heard of it before coming to UND as an English Learning School (ELS) student from Japan last September. Instead,...