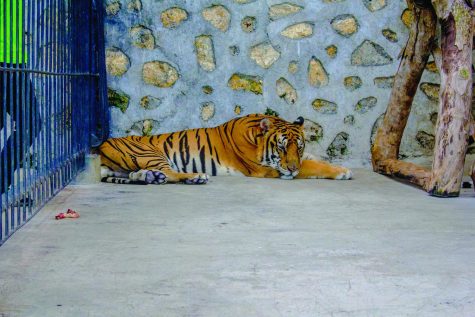 Madie McPherson, Opinion Writer

April 7, 2020
Netflix's Tiger King. When I first heard about it, I genuinely found the premise so stupid until I watched the first episode, and from there it was history. I got caught up in watching the rest of the episodes and trying to figure the possible reason why this show is such a success. Why during this time of unc...

Allyson Bento, Sports Editor

March 24, 2017
When there is a championship on the line, it's safe to say emotions run high and the physicality increases with it. The NCHC championship game against the University of Minnesota Duluth Bulldogs was a prime example of this. The Fighting Hawks visited the penalty box a total of 12 times, while the...