James DeArman, Sports Writer

February 12, 2020
The University of North Dakota softball team opened their season this weekend with a trip to San Antonio for the H-E-B Classic hosted by the University of Incarnate Word. The H-E-B Classic was a tournament consisting of five games over a three-day span. This would be a great opportunity for Head Coac...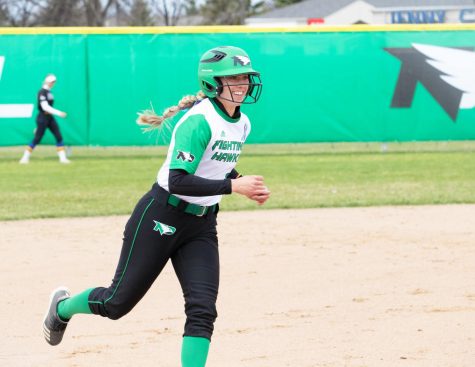 Madison Overby, Sports Editor

April 30, 2019
The University of North Dakota women's softball team was back at home this past weekend for the first time since 2018. With the conditions in Grand Forks and flooding of the Apollo Sports Complex, the softball team was forced to move all home games to the Alerus Center. This marked the longest streak ...