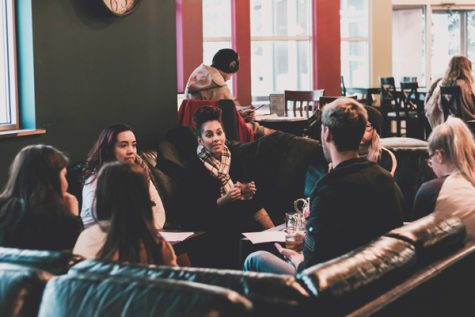 Noah Sell, Arts & Community Writer

January 29, 2019

Filed under Arts & Community, Arts&Comm, CVIC, It's On Us, Noah Sell, Showcase
PeggyJo, the Prevention Education Specialist for CVIC at UND, helped host the "Spilling the Tea" talks that take place each month on campus at Archives Coffee House. "If you go to an event that happens one time a year, and never talk about it again, then you forget," PeggyJo sai...
Madison Feltman, News Editor

October 9, 2018

Filed under CVIC, Madison Feltman, News, Showcase, UND
This past week marked the It's On Us Fall Week of Action here at the University of North Dakota. It's On Us is a nationwide organization that promotes the importance of conversation within the topic of sexual violence. It's On Us encourages all different types of people to take part in the con...