Cameron's Corner: worst tribute ever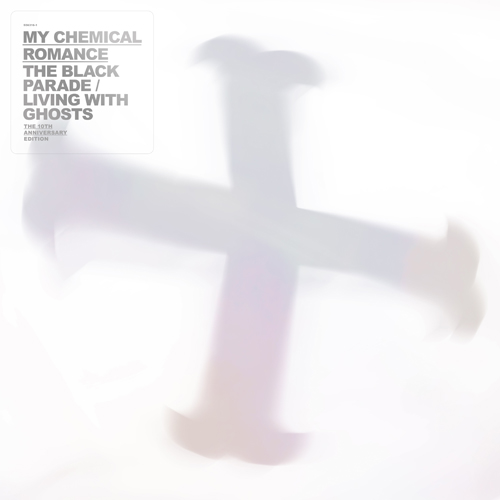 Oct 23 will mark the 10th Anniversary of My Chemical Romance's album, "The Black Parade."
This album was very influential and left a huge mark in the pop punk scene, goth scene and overall music scene.
In promotion for the album hitting its first big landmark, the band is rereleasing the album fully remastered for all listening platforms.
In addition to My Chemical Romance paying tribute to their influential album, other bands in the alternative, pop punk and metal-core scene got together to create perhaps the worst tribute album ever.
This album was presented by Rock Sound. Some of bands on the album include:  "Escape The Fate," "Ghost Town," Twenty One Pilots and Asking Alexandria.
Now, when I think of "The Black Parade," I don't think of any of these bands. The power and emotion that comes from this album is what makes it great.
"The Black Parade" is a concept album, which portrays a man diagnosed with terminal cancer. Through out the album, you go on a journey through the difficult stages of coming to terms with dying.
When Gerard Way starts singing the first song off the album, "The End," you feel that emotion rip through the song. "You might wake up and notice you're someone you're not. If you look in the mirror and don't like what you see, you can find out first hand what it's like to be me."
Then as the album goes on, you come to the song "Cancer." This song is absolutely tear jerking. The song holds probably the most heartbreaking and beautiful lyrics on the album "Cause the hardest part of this is leaving you."
Reminiscing about "The Black Parade" was good,  but then came along the tribute album. It just destroyed the songs in the worst possible way. "Cancer" was probably one of my least favorite songs on the album.
The band they had cover "Cancer" was Twenty One Pilots. Now, there is nothing wrong with Twenty One Pilots, I have loved them since they were headlining venues that only held roughly 300 people. However, what they did to this song is unforgivable.
The song starts with electronic beats, which is normal for an almost entirely beat driven band. Then the vocals came in and I sat there thinking, it wasn't that bad, its just different. But right after the chorus line it fell apart fast.
Then this remixed slow R&B sounding stuff came in. You heard lines that were already song just carelessly thrown in there. And ontop of it all they auto tuned the singer's (Tyler Joseph) voice. He has a great voice, why ruin it with electronics?
When My Chemical Romance played "Cancer" live, Gerard Way would go out on stage and sing this solo with no music to accompany him. That is how it is meant to be – raw, powerful and emotional. There is no need or excuse for how badly Twenty One Pilots ruined that song.
The next terrible cover on this album that stuck out is Ghost Town's cover of "Mama." I don't know who let people put all of these electronic beats on My Chemical Romance songs, but it gets old fast. My Chemical Romance is a hard rocking goth band not a bubble gum pop band.
"Ghost Town" started the song with the bombs dropping just like the normal song, which is good. Then they brought in guitar. In the real album, they have this vintage steel sounding guitar, but here it sounded like a $20 guitar you buy from Wal-Mart.
The song only gets worse. For some reason they thought it was a great idea to put laser gun sounds in a song. The sounds should sound like a London blitz.
After that, the worst part of the song was this out of place banjo. The banjo track makes this creep song laughable.
After listening to this album it's very clear that it was a total flop. The songs I picked were the ones I thought were the worst from the worst. My Chemical Romance was and still is a landmark band. "The Black Parade" is probably the best and most influential concept album of our era.
So, if you catch yourself listening to this tribute album, your best option is to cleanse yourself with some real music from My Chemical Romance.
Cameron Campbell is a staff writer for The Dakota Student. He can be reached at [email protected]