Law dean presents at Stanford
Dean Kathryn Rand gives presentation on tribal gaming at Stanford University.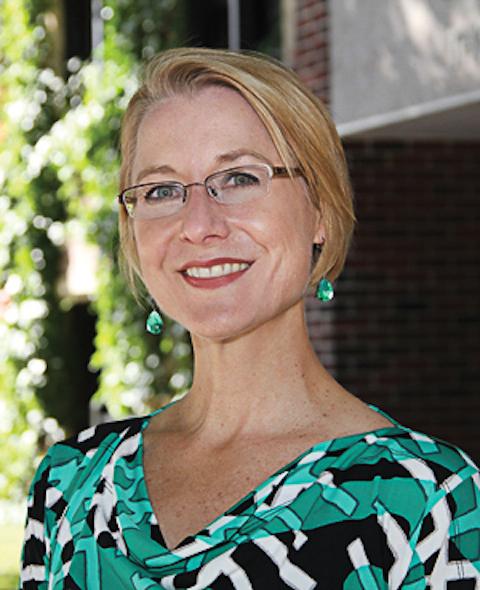 Dean Kathryn Rand, who recently gave a presentation at Stanford. Photo courtesy of UND Media Relations.
Two experts on tribal gaming law and policy from UND recently traveled to Stanford Law to present their take on tribal gaming issues in the 21st century.
"We were pleased to be invited to speak, and we are grateful we have been able to build a national reputation in indian gaming law while we have been at UND," Dean of the School of Law Kathryn Rand said.
Rand and Associate Vice President for Academic Affairs and Interim Dean of the College of Nursing and Professional Disciplines, Steven Light focused their presentation at the Contemporary Issues in Indian Law organized by the Stanford Native American Law Student Association, pointing out how political and legal issues have changed since the Indian Gaming Regulatory Act in 1988. In the late 1980s to the beginning of the 21st century, issues focused mainly on the adequacy of tribal and federal regulation and what games could be offered in those casinos.
Now, issues focus more on casinos located off tribal land, how states and tribes negotiate and internet gaming.
"In 1988, we never thought of the possibility of legalized online gaming," Rand said.
Off-reservation casinos are formed when tribes get land that is not on their reservation and put a casino on it. Currently, there is not many off-reservation casinos but there are many proposals for them.
The appeal of having an off-reservation casino is that the casino could be located closer to a city rather than on the reservation which tends to be isolated in rural area. Locally, the Turtle Mountain band is proposing  a possible off-reservation casino located in Grand Forks.
Another issue with tribal gaming law and policy is how state and tribes negotiate compacts — an agreement between the tribes and the state — for casinos.
The Indian Gaming Regulatory Act requires states and tribes to work together to agree upon regulations in the compact such as casino hours, which type of gaming will be allowed, minimum age for gambling,  financial audits, licensing of employees, worker safety and criminal and civil jurisdiction. Some tribes are even required to pay a portion of their revenue to the state. This has resulted in lawsuits in California and Florida between tribes and state.
The conference had many nationally known tribal gaming law and policy experts attend.  Professors from Harvard, Stanford, University of Michigan, University of Colorado and the University of California Los Angeles and attorneys working on tribal gaming issues in California and Washington, DC.
"It was a lot of fun for us to be worked with people who are on the ground working," Rand said. "We talked about what the law requires and they talked about practice."
Rand and Light are also co-directors for the Institute or the Study of Tribal Gaming Law and Policy which is a component of the North Plain Indian Law Center at the UND School of Law. Rand and Light have both also written several articles and books related to tribal gaming.
Ashley Marquis is a staff writer for The Dakota Student. She can be reached at [email protected].