UND Soccer Falls to SDSU and USD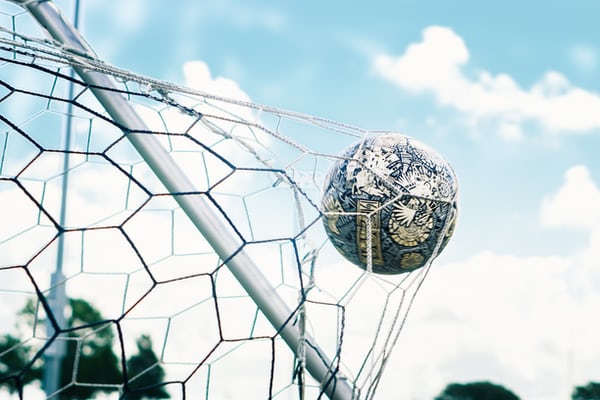 The Fighting Hawks continued Summit League play this past week as they first took on the South Dakota State Jackrabbits in Brookings, SD, and then the University of South Dakota Coyotes at home. UND lost both matches, falling 0-2 to SDSU and 0-6 to USD. 
The first game started off slow with neither side scoring in the opening half, and with both teams only attempting 7 shots in 45 minutes. The Jackrabbits picked up the pace in the second, scoring their first goal in the first 44 seconds, coming from SDSU's Eden Brooker.  
North Dakota's Megan Wright almost tied the score 67 minutes into the game, narrowly missing and hitting the top of the goal. The Jackrabbits doubled their lead in the 80th minute, thanks to a well-placed shot from Kayla Anderson. 
The Hawks continued to fight until the last minute, when Cassie Giddings put one final shot on goal with 2 minutes remaining in the game but it was not enough. The Jackrabbits closed the game leading 2-0, giving them their 10th win. This loss put UND at 5-7-0.  
The Hawks allowed SDSU to dominate the second half with more aggressive play, taking 11 shots compared to UND's 4. Cassie Giddings led North Dakota in shots with two, followed by Mara Yapello and Emma Bangent, each with 1.  
The loss put UND in a must-win situation in their following game against the Coyotes, needing a complete sweep of USD to clinch a playoff berth.  
The following game against South Dakota began poorly for the Hawks, as the Coyotes were able to score in the first 20 minutes when USD's Jordan Cinteneo got one buy Livingston to go up 1-0. South Dakota continued to stretch their lead in the opening period, scoring in the 38th minute, and again in the 42nd minute on a penalty kick. The first half concluded with the Coyotes on top 3-0.  
The second period did not go any better for UND as South Dakota kept up their aggressive play. The Coyotes tacked on 3 more runs in the final half, all coming within twenty minutes of each other. North Dakota wasn't able to respond for the entire game, being held scoreless for the whole 90 minutes and losing 0-6. 
Despite the loss, UND tied the Coyotes for total shots at 16 apiece and even held an advantage in saves. USD dominated the corner kicks, outperforming the Hawks 12-3.  
This loss put North Dakota at 5-8-0 and ended any hope of making the Summit League conference tournament. The Hawks will finish the series this Saturday in Grand Forks, ND at 2 pm. Live coverage can be found on Midco Sports Network.  
Alex Mailes is a Dakota Student Sports Writer. He can be reached at [email protected]