David Dobrik and Jason Nash Allegations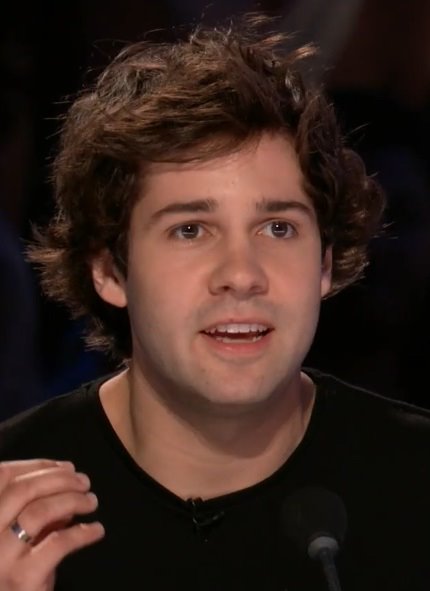 David Dobrik is a popular well-known YouTuber who's gained a lot of popularity over the past decade. Dobrik began his social media career in 2013 on the app Vine before the shutdown. Then in 2015 started making vlogs on YouTube. Dobrik started to gain a large following with these vlogs and would start to feature a group of his friends' which people called "the vlog squad" where they would record pranks and other funny skits to be uploaded daily onto his YouTube channel. Jason Nash is also another name that pops up in some of these allegations. Jason Nash is a 47-year-old influencer like Dobrik who first appeared in his vlogs and became a part of the vlog squad in late 2016. While there are allegedly many others, the three main people who have come out with their experiences in the vlog squad are Trisha Paytas, Nik Keswani (also known as BigNik), and Seth Fancois.  
Trisha Paytas has been on YouTube for a long time with her first video being posted in 2007. She became a part of the vlog squad when she started dating Jason Nash in 2017 and is now no longer a part of the vlog squad after breaking up with Nash but she still makes videos and is a part of the Frenemies podcast with Ethan Klein of H3H3. Paytas has spoken out against Dobrik for the longest time and was relieved once others also started sharing their experiences. For Paytas, the main issue she had was with this running joke that they should have a threesome with Tana Mongeau who is another popular internet personality who was around the age of 18 to 19 at the time. Paytas has stated that these "jokes" made her very uncomfortable and would cause many arguments between her and Nash. She also claimed that Dobrik would put clips in the vlogs that other members of the group did not want to be put in the video. Paytas even started to get naked while Dobrik was filming during an argument with Nash just so he wouldn't put it in the video, but he did anyways and censored Paytas. 
Next is Nik Keswani, also known as BigNik, who got started on vine just like Dobrik. BigNik was born with a condition of dwarfism and is also blind on one eye. Due to his condition, he would be made fun of in almost any video he was in with his height being the focus of the jokes and eventually stopped appeared in his videos in 2018. These jokes ended up taking a large mental toll on him and random people on the street who watched the vlogs would also poke fun at him because they possibly thought he was okay with it because of how often it would happen in the vlogs. 
These last allegations are very serious and involve Seth Fancois, Jason Nash, and allegations of sexual assault. This comes from a "joke" that was pulled on him when he had first joined the vlog squad. Fracois was told that he would be making out with another member of the vlog squad, Corinna Kopf, but she would be dressed like an old man and would be wearing a full head mask. However, without Facois' knowledge, Jason Nash ended up putting on the costume so he wouldn't know that he was making out with Nash rather than Kopf. This similar "prank" happened again where they made Facois think that he was going to be filming a beef jerky commercial and in the commercial, he would be making out with a woman in a full-body monkey costume, however, it ended up being Jason Nash again. Fancois also happens to be Black so he was the focus of some jokes that promoted racial stereotypes. There was a joke where he was invited into Dobrik's apartment and then when asked by a friend if he wanted something to drink, a bunch of watermelons fell out the fridge. Another joke was Fancois walking in on some of Dobrik's friends putting Nutella all over their face and made it look like blackface. One last "joke" that they pulled was because when they drove him to the police station to turn him in for unpaid parking tickets which they actually did and Dobrik ended up paying off his tickets. Fancois has said he tried to reach out to Dobrik in order to settle this privately, but he has still not responded. 
Sarah Larson is a Dakota Student Art and Community Writer. She can be reached at [email protected]