Scholarships, Loans, Grants, and FAFSA
The University of North Dakota offers many different scholarships for its students. The criteria for scholarships vary from race, grades, major, or even ROTC affiliation. Students can also find plenty need-based scholarships through the university. Some of the requirements for these scholarships are what class you are in, what major you are, your grade point average, if you are in an undergraduate or graduate program, they even have scholarships for students who are interested in being exchange students. 
Students can also find grants and external scholarships through the school. While there are not as many opportunities from external sources students can still potentially find great opportunities this way. Many of the scholarships depend on students major. There are scholarships for students in Aviation, Arts and Sciences, Business, Law, and English. These are not the only scholarships though; students still have many more options to choose from. Many of the scholarships UND currently has on their website have a due date of March 1, 2021. 
UND also offers students information on different places they can get loans from. They also inform students on the repayment terms, loan limits, and different interest rates. The different types of loans the university informs students about are federal Direct Loans and Private Loans. For information about private student loan consolidation programs students can contact Bank of North Dakota, Cedar Education Lending, SunTrust, Student Loan Consolidator, and Wells Fargo. For students who can't remember who their loan holder is, the Loan Locator at  UND or the National Student Loan Data System (NSLDS) may be able to help you locate that information. The university also has a page for information on different Grants that the state may offer.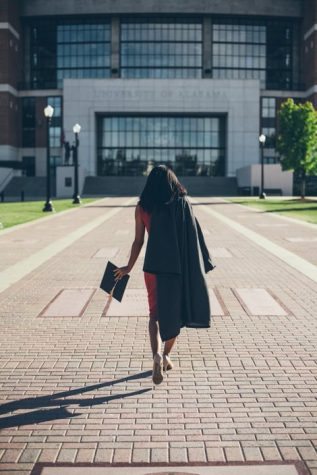 The university also has different loans and scholarships specifically for medical students about residency loan programs for senior medical students who will be graduating and pursuing a residency program. The funds must be used for residency interviewing or relocating expenses. The three loan programs are Discover Student Loans, Sallie Mae, and Wells Fargo MedCap-Xtra. Students can apply for the Discover Student Loans for free, has a maximum of $18,000 and the repayment period begins up to 20 years after residency. Sallie Mae Student Loans have a maximum limit of $20,000 and the repayment period begins three years after graduation or nine months after leaving school or dropping to less than half-time status and has up to a 20-year repayment period. The last loan provider the school informs students about is the Wells Fargo MedCap-Xtra loan, the loan limit is $15,000 and repayment begins 36 months after graduation or 6 months after you cease to be enrolled in full-time studies, the loan has a 20-year repayment term 
Not only does The University of North Dakota have many scholarships and loans available for students but FAFSA is also open for students to apply for the upcoming school year. The sooner you apply for FAFSA the better. Don't wait until it's too late. For more information involving scholarships at UND visit https://und.academicworks.com/?page=1.  
Destiny Garcia is a Dakota Student News Writer. She can be reached at [email protected].