Revamping the communication curriculum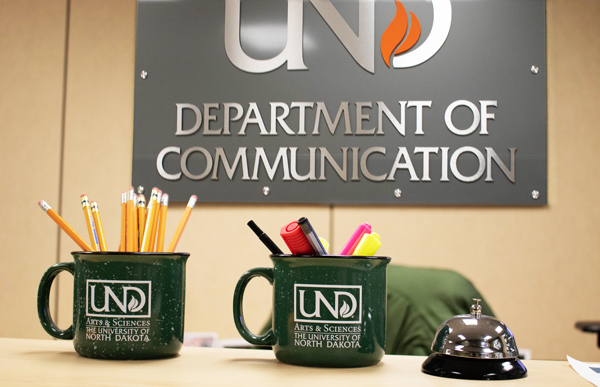 The Communications Department has lost one third of its students over the last three years, and because of that, the department has been seeking important revamping of the curriculum in hopes to give students at the University of North Dakota many fresh, new opportunities.
"We see communication majors becoming more important in society today," Dr. Jeffrey Weatherly, chairman of the Communications Department said. "The Department of Communications is making several changes in hopes to make communications a more effective program and attract more students to this major."
Approximately five years ago, the Communications Department examined content and revamped the program, introducing professional tracks classified as "A, B, C" classes, with theory-rich courses, writing-rich courses, and practical/technological-rich courses. The department recently realized that this set up was confusing for students; therefore, they have decided to eliminate this curriculum arrangement.
This could be confusing to communications majors that have already been enrolled in the A, B, C courses. Weatherly said that students will not lose their progress and they will be given the choice to continue their current path or choose the new curriculum. However, only the current students participating in the A, B, C courses will be given the choice. Once these students have graduated, this track will be eliminated and the new curriculum will be in place.
With the department re-examining the program, they are eliminating, revising and adding courses. Because there is overlapping content within the curriculum, the department will eliminate Comm. 103. The reason for 103 being cut is the great amount of overlapping material between 102 and 103. These two courses will be combined to create an intro to communications course. There will be twelve courses revised and modernized to be 'up to par' with today's society. There will also be two new courses introduced; health communication and sport communication.
The requirement of a three-credit experience course now part of the communication major will be available to allow up to 12 credits in internships, undergraduate research and undergraduate teaching.
Another change that will be introduced is undergraduate certificates.  There will be a total of eight certificates offered, each requiring 12 credits. They will be available for all students who are majoring or minoring in communications. The certificates are also being introduced in hopes of attracting students who were possibly not planning on going to college in the first place, Weatherly said. Because the certificates only require 12 credits, it would be possible to complete it in one semester. However, that would only be feasible if all courses required were available in either spring or fall.
"I think that students completing only a certificate will not obtain as much credibility as those completing a full major or minor because it is only 12 credits" Annie Nistler said, a Junior UND student that is minoring in communications.  "In order for students to have a solid foundation of knowledge, their education should require more than just a certificate."
Because the changes need approval from all three committees, when asked for a presumed timeline for the new curriculum, Weatherly said that most of the changes will be put into use Fall of 2019. The two new courses require extra examining from the committees; therefore, if passed, they will be of use in Fall 2020.
Because the numbers of communication majors have significantly decreased over the last three years, UND is proposing these changes to ensure future success.
"Growth. We hope to see our department grow and expand within the next 5-10 years, " Dr. Weatherly said. "You want to be a leader in action, you want to major in Communications."