Is Valentine's Day Breaking Your Bank?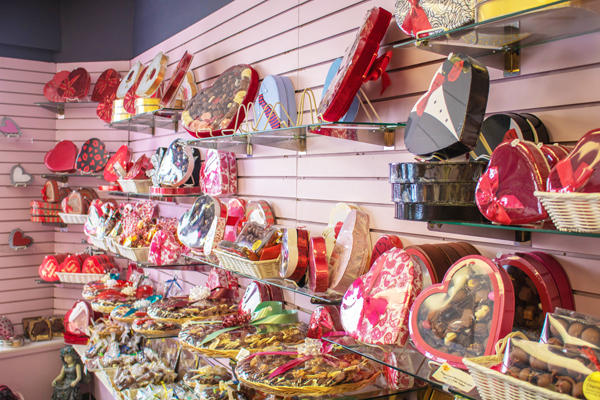 Valentine's Day, a holiday that has been celebrated for centuries that expresses the love and affection that one has for another. Whether it is candy or cards,  jewelry or roses, the real question is, how much are Americans spending annually on this holiday of romance? Can college students even afford to have a Valentine?
Behind Christmas and back to school shopping, Valentine's Day is tied for third with Mother's Day for the most money spent on a single holiday. Could it be perhaps that nine million people propose to their significant other with an exceedingly expensive diamond ring? Coincidently, the number one expense for this romantic day is jewelry, closely followed by the expense of dining out. Making a dinner reservation at a fancy restaurant and popping the big question with a sparkling ring can quickly increase the bill for this day of love.
With the economy's prices increasing yearly, this concludes that the price of a simple, romantic gesture increases. Since 2017, there has been a significant price increase of nearly three dollars for a dozen, long-stem roses, totaling to about 50 dollars – depending on the type of rose. During this holiday, roses sell for almost twice as much as any other flower. The reason for the recent price inflation of roses around Valentine's Day can attributed to the great demand in volume and shorter daylight hours of winter which can produce plants.
Alongside flowers, the price of cocoa also increased approximately nine percent since last year, averaging a box of chocolates at a whopping 17 dollars! And let's face it, who buys only one box of chocolates-because you never know what you're going to get.
With 54 percent of Americans celebrating this romantic holiday, it is estimated that we will spend up to 20.7 billion dollars this year alone, with men spending an average of $196 and women spending $100, which is a six percent increase from last year. If the expected amount is fulfilled, this year's spending will break the previous record from 2016 which was 19.7 billion dollars.
A couple of ways to avoid the frightening expenses of Valentine's Day would be to substitute expensive gifts with quality experiences. For example, tickets to a concert, sporting event or comedy show will create memories that will last a lifetime, not solely satisfy a sweet tooth for five minutes or express love through beautiful roses that end up wilting over time. Going for a drive, writing a hand-written letter or baking something sweet for the one you love creates memories and reveals creativity without completely breaking the bank.
Valentine's Day does not need to wipe out your bank account to show someone that you really care about them. Yes, pretty flowers, fancy dinner reservations and expensive jewelry is delightful; however, a simple, heartfelt card or kind act of service will suffice. Besides, anyone can go out and buy sentimental objects, but creative, thoughtful words or actions from the one you love is simply irreplaceable.