Kennedy angers key donor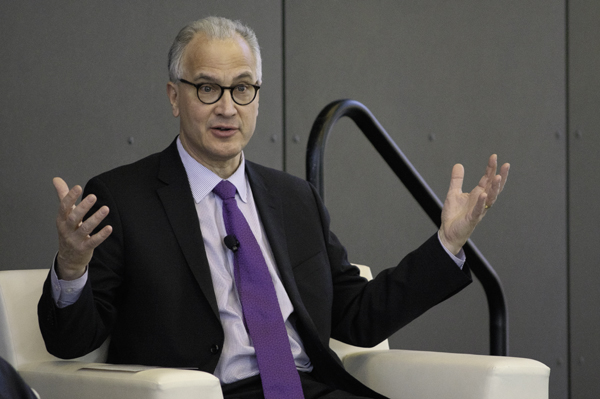 As temperatures heated up over the summer months, so did things here at UND. In early May, Kris Engelstad McGarry, daughter of Ralph Engelstad and trustee of the Engelstad Family Foundation requested an interview with the Grand Forks Herald in which she explained her faltering relationship with the University, specifically her relationship with President Mark Kennedy.
Kris went on to explain that her relationship with the university has been declining as a result of how her family has been treated by past and current administrations. McGarry noted specifically that her relationship with current UND President Mark Kennedy has been "quite hostile at times."
She explained further that Kennedy had been unaccommodating and that he only seemed interested in different investment opportunities in their most recent conversations. McGarry also commented that her relationship with Kennedy was further damaged as a result of him releasing the news that he was interviewing for a different job in Florida. Kennedy countered McGarry's words by saying that he had always been accommodating and cordial.
Multiple topics were discussed during the interview with the highlight being one of UND's greatest landmarks, the Ralph Engelstad Arena, which was gifted to the University by the Engelstad family and opened in 2001. McGarry pointed out that the arena had been in use by many different administrations in the last 15 years and that the issues involving the Ralph had only recently become a bigger problem. Kris mentioned that Kennedy had accused the family of 'creating brand confusion' as the Sioux logo still remains in the arena, she went on to explain in a later interview that her relations with University are not affected by the 'nickname.' The stem of the issue with the arena comes from a disagreement between the two parties as to how the foundational agreements are worked out. Later in May the two parties met in what was a "successful" meeting in discussing new plans for the Ralph Engelstad Arena agreement.
The Engelstad Family Foundation has continued their generous support to the University throughout the year despite controversy. Records show that since 2011 the foundation has donated more than $12 million to UND. McGarry commented that her relationship with the Alumni Association itself remains in good standing, yet Kris also commented that the funding to the University may in fact be in jeopardy.
Since the initial interview, the two parties met to discuss the multiuse agreement of the Ralph Engelstad Arena which was noted to be a "successful" meeting. The two parties agreed upon a new agreement that will be turned over in 2020. All parties involved were happy with the way things ended up. The Engelstad Family Foundation also recently disbursed $1 million as a part of its annual distribution that is a part of their agreement.