Parking Pandemonium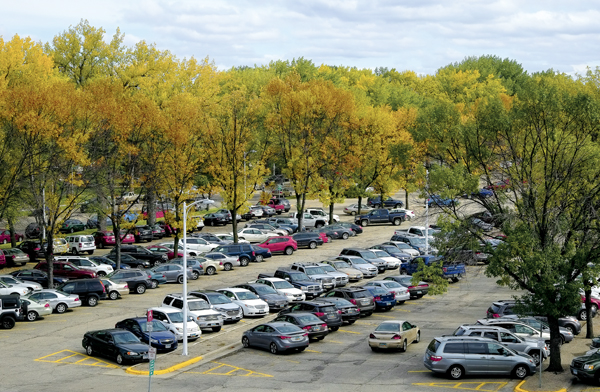 The beginning of the 2018-2019 academic year also marks the sale of parking permits for the impending semesters. Parking has always been considered a hot topic here at UND. In past years, space was always considered limited for students who live both on and off campus. Over the summer, drastic changes were made to the parking here at UND both positive and negative. On the lighter side of things, new lots were constructed and existing lots were stripped and repaved such as the lot south of Columbia Hall.
On one hand, UND parking services started out on a bad foot with students this academic year when they increased their prices from $155 to $190 for an off-campus student permit. Other changes that were made include the major change in the parking ramp, as levels four and five were changed from student parking to 'pay as you go' parking which has been considered a huge loss for students.
"The changes in the ramp to remove all S Permit parking and changing it to pay-as-you-go parking shows how the university is focused on making more money versus making life easier for the students paying tuition" senior Amber Rene said.
"There's too little parking for the volume of students either living on campus or commuting to campus," Rene said.
Parking space on campus has always been considered limited especially by students. With the new changes space continues to dwindle for both off-campus commuters as well as students who live on-campus in residence halls. With parking being limited near the residence halls many students are forced into parking in an overflow lot. This lot is farther away and can cause a potential danger to students as they walk at night as well as in the below freezing temperatures that are right around the corner.
A vast majority of UND students have been affected by these parking changes and are requesting that action be taken in changing the system to bring more benefits to the student population.