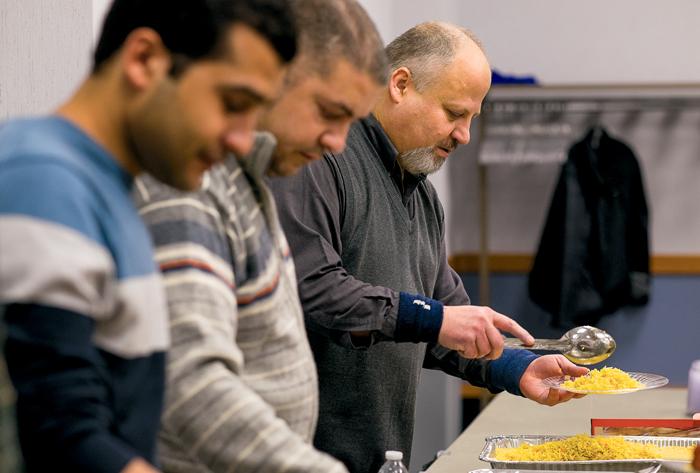 Dakota Student / Nicholas Nelson
The University of North Dakota participated in an online seminar Tuesday, January 31, in the Memorial Union Lecture Bowl. The seminar, part of the school's Interfaith Week, discussed the issues that Muslim staff and students face against racist and islamophobic acts of violence and discrimination, and how to help make them more comfortable.
The seminar was hosted by Farzana Nayani, founder of the independent training organization Culturnative, and whose mother is from the Phillippines and her father from Pakistan. From Los Angeles, she started the 90 minute program introducing some basics to the Islam religion, and subsequently the overview of Islamophobia.
"As a result of media representation and commonplace rhetoric," said Nayani. "Muslims… continue to be subject to widespread racial profiling, hate crimes, suspicion and bullying."
Indeed, as a result of current events, hate crimes toward the Muslim community have seemingly escalated, with the shooting of a mosque in Quebec City, and the arson of another in Texas. An earlier case occurred in Grand Forks itself; in 2015, the Somali-owned Juba Coffee was set on fire, causing $90,000 in damage.
One issue that Nayani pointed out was subtle, even unintentional hostile messages, known as microaggressions. These microaggressions can range from endorsing stereotypes to alienation. The first step in addressing microaggressions, according to Nayani, is recognizing it, and avoiding using it. Alongside this, Nayani offers more strategies for addressing Islamophobia in the college community, such as including it with anti-racist and anti-bullying material, and to not single out Muslim students on potentially sensitive subjects like the September 11 attacks. She encourages students to get to know Muslim colleagues, and take action to defend them if need be.
For Muslim students, Nayani offers the use of a system called CHATS- Counter, Hide (withdraw from the situation), Ask for help, make the topic a Teachable moment, and bring up Similarities to other issues. She also encourages outreach to the local mosque, as well as the Muslim Students Association and International Student Services.
UND Interfaith Week is funded by United Campus Ministries and the Campus Ministries Association, Christus Rex, Archives Coffee House, UND Health & Wellness, UND Diversity & Inclusion, and UND Student Organization Funding Agency. The local mosque, Islamic Center of Grand Forks, is located at 2122 17th Avenue South by the Red River High School.
Fazana Nayani presented the seminar through PaperClip Communications, and she can be reached at [email protected]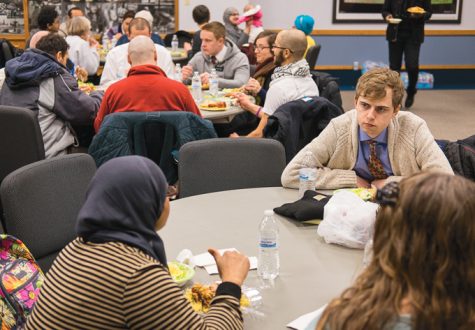 Connor Johnson is a staff writer for The Dakota Student. He can be reached at [email protected]