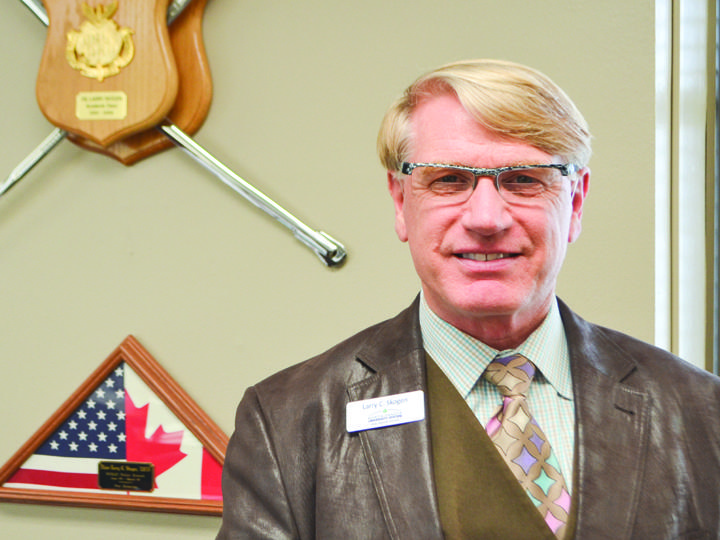 Dakota Student / Submitted
Interim NDUS Chancellor Larry Skogen. Photo via ndea.org.
The search for a new chancellor for the North Dakota University System has begun with Interim Chancellor Larry Skogen stepping down at the end of June 2015.
The process is starting with listening meetings at all 11 NDUS campuses across the state. The first meeting took place at NDSU on Dec. 3, while the second meeting took place at UND on Dec. 4. The rest of the meetings took place Dec. 8 through Dec. 15.
"The chancellor is the leader of all the institutions," UND spokesman Peter Johnson said. "We are very interested in seeing who's going to get that role."
The State Board of Higher Education will make the final decision on the position. Presidents at campuses around the state have historically had input in the process since they report to the chancellor.
"The chancellor certainly has contact with President Kelley," Johnson said. "It makes sense to keep the chancellor in the loop. In some cases when the legislature isn't in session, the chancellor and the state board can help with certain approval processes."
In an email sent out to the times of the listening meeting, state board chairwoman Kirsten Diederich talked about how important the position is for the university system.
"We want to hear what's important to our stakeholders as we shape the profile and determine the desired attributes of the next chancellor," Diederich said. "So in addition to our normal search process, we are adding listening meetings and an email address resource for those who cannot attend the meetings."
Megan Hoffman is a staff writer for The Dakota Student. She can be reached at [email protected]