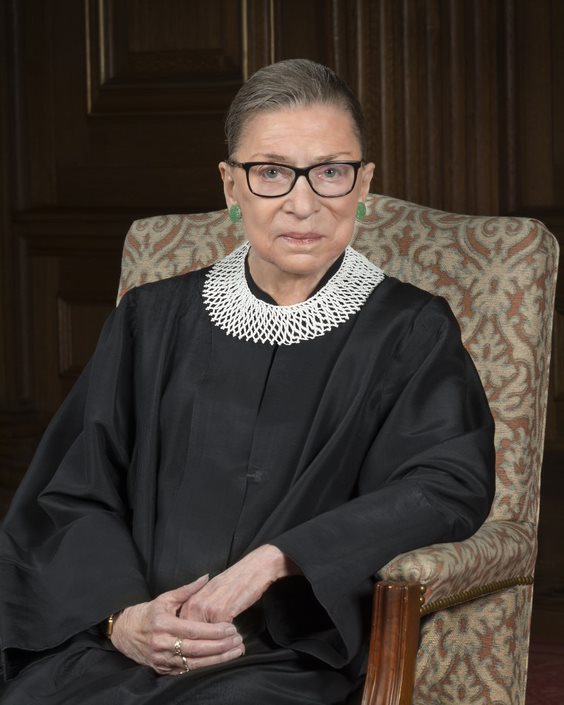 If you keep up with current events surrounding the political world then you know the impact that the late Ruth Bader Ginsburg (RBG) made for the rights of others. Some of the rights that could potentially be affected is reproductive rights, voting rights, protections from discrimination, the future of criminal justice, the power of the presidency, the rights of immigrants, tax rules and laws, and healthcare for millions of vulnerable Americans. Ruth Bader Ginsburg began her career by serving a clerkship in the United States District Court of Appeals in New York, continued by teaching at Rutgers University School of Law, and then at Columbia Law School, where she became the school's first tenured female professor. Her teaching and litigation on behalf of the American Civil Liberties Union, where she CREATED the Women's Rights Project, which drew national attention. In 1971, she helped write the ACLU brief in Reed vs. Reed, a case argued before the Supreme Court. 
In 1980, President Jimmy Carter appointed RBG to the United States Court of Appeals for the District of Columbia, where she served until her 1993 appointment to the Supreme Court. Justice Ginsburg became known for her scholarly, balanced opinions and forthright personal courage. Ginsburg was appointed associate justice of the united states supreme court by President William Clinton in 1993, she is the second woman to sit on the bench of the united states supreme court in its 212 years. She was most famous for being a feminist icon as she successfully fought against gender discrimination. Ginsburg was inducted into the National Women's Hall of Fame in 2002.  
Some women's rights could be affected by bringing in a young conservative justice replacement for Ginsburg. It could potentially and fundamentally shift the ideological balance of the court. This would create a seemingly bulletproof conservative majority of five justices. This excludes chief justice John Roberts, who would make six conservatives, but he is seen by the far-right as less reliable. This new majority could usher in a new legal landscape that could last at least 30 years. An ideological tilt of this kind on the supreme court has not happened for 50 years. Since 1969, Republican presidents have appointed 14 out of 18 justices elevated to the court. Although certain Republican appointments, such as Sandra Day O'Connor, Anthony Kennedy and David Souter turned out to occupy moderate ground or sometimes even drift liberal on some issues. In the recent hyper-partisan age, that middle ground on the court has mostly disappeared. Any new appointment by President Trump must be confirmed by a straight majority vote in the Senate. Senate leader Mitch McConnell has said he would confirm a new justice before the election. But McConnell is working with a narrow 53-47 majority, and if President Trump nominates a conservative with extreme views, confirmation might be more difficult. 
Destiny Garcia is a Dakota Student Staff Writer. She can be reached at [email protected]