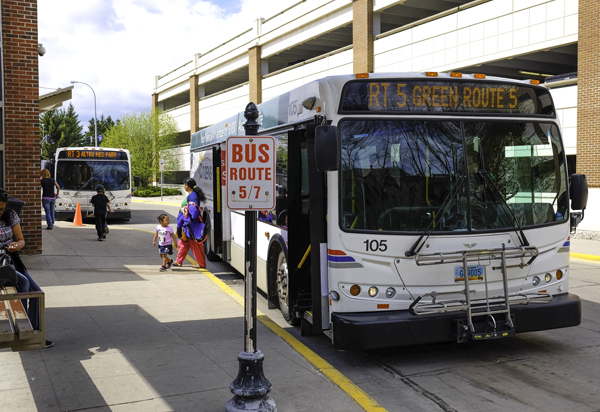 Nick Nelson / Dakota Student
Spring has brought many new changes to the area, including route changes to the Cities Area Transit (CAT) system. The Grand Forks Department of Transportation has been working with outside staff to make changes to their existing routes.  
Dale Bergman, Director of Transportation, explained that with the growing infrastructure and job opportunities in the community, there is an increased need amongst areas that do not currently have city transportation.   
One of the areas that's in need of specific increased transportation is the University of North Dakota. The university contacted the city with the proposal to have the city take over the university's transportation.  
UND currently leases buses from the state to provide transportation for students. With the lease expiring soon, there has been talk of dissolving the UND bus system with the idea that the city would provide transportation for students.  
The city is currently using a software known as Remix that provides the community with an interactive approach to the route changes. The software allows individuals to draw possible new routes and add on to current routes, while showing the cost. The idea is to provide the community with insight into how the city decided new routes.   
There are several new routes that will run through main campus and surrounding areas, including The Verge Student Apartments, as well as other student housing. The city bus would provide transportation from many different areas to campus. Students who choose to ride the bus will be able to ride for free, as the university provides the cost.  
"If I was provided with the opportunity to ride the bus instead of driving to class, I would totally take advantage of the system," said UND student Sara Kostrzewski.  
There are six planned open houses to be held for community members to attend where information will be provided and comments will be welcome.  
"We are excited to get out into the community and show them the new software and get input from individuals," Bergman said. "The service is for the people and their opinion matters."  
There will be an open house held at the Memorial Union on April 25 from 10 a.m. to 2 p.m. where students will be given the chance to voice their opinions and ask questions. 
Madison Feltman is a staff writer for Dakota Student. She can be reached at [email protected]